Watching the world watch Texas.
June 20, 2023
In this issue of Branding Texas: Houston's legendary Destiny's Child musical group should regroup and tour again, says Beyoncé's dad; always controversial Texas AG Ken Paxton dominates national headlines about Texas when state House of Reps votes impeachment and then the feds indict one of the AG's closest associates; world media remember the pain of Uvalde one year after the massacre of 19 Texas children; and Minnesotans need a new flag, and they like the Lone Star state's.

Thomas Graham
---
Cormac McCarthy dead at 89

Two American authors have pretty much defined our current notions of Texas and the Southwest.
Author/screenwriter Larry McMurtry, born in Archer City and author of an astonishing 35 books mostly about Texas, died in March of 2021.
Cormac McCarthy, now gone at 89 is equally powerful if much less prolific. McCarthy, born in Rhode Island came west much later in life when he won a MacArthur Grant and placed just two of his books squarely in Texas – Blood Meridian and No Country for Old Men which also became an Oscar-winning film.
McCarthy's passage was noted worldwide, from the Mirror newspaper in London to the Straits Times in Singapore.
Now both are gone with the death of McCarthy, on June 13, who spent most of his final years in Santa Fe and made almost all of the huge borderlands expanse of the U.S. Southwest and Mexico's adjoining Northwest the subject of his literary magic.
Cormac and Larry are now forever among the ghost riders in the Western skies but probably meeting up even up there to share the Western stories and characters they never got to write about down here where the tumbleweeds and desert dust still blow about. There may be a bit of blood and gunplay in that great beyond, however, when they do meet. I remember that McMurtry once said that Cormac was a "little bit windy" back in the day. Literary geniuses and moral guardians of the West, both, that slight may need to be avenged. Neither shied away from violence. They will be missed.
---
Will Houston's Destiny's Child musical group reunite?
The worldwide entertainment media is reporting fresh hopes that music group Destiny's Child will reunite. Destiny's Child was originally formed as a group called Girl's Tyme in Houston in 1990.

Reports Rachel Burchfield in fashion rag Marie Claire: "Beyoncé and Kelly Rowland were always part of the group's lineup, which changed a few times before its final iteration of the … duo and Michelle Williams. Since the group disbanded in 2006, the trio have reunited at the 2013 Super Bowl halftime show and Coachella in 2018."
Burchchfield cites a report in People that Mathew Knowles, father of Beyoncé and her former manager, would "love to see" the girl group reunite.
Meanwhile, 1,600 miles to the West of Houston, Jay-Z and Beyoncé have apparently purchased California's most expensive home — paid in cash.  According to tabloid news broadcasters at TMZ: "Jay-Z and Beyonce's new 30,000 square foot Malibu mansion cost the billionaire power couple a pretty penny —approximately $200 million."
Beyoncé Giselle Knowles-Carter, of course, was born in Houston in 1981 and grew up in that city's diverse Third Ward. According to Spain's Marca tabloid, the two superstars and business leaders have been worth far north of a billion in combined net worth for some time. In January, realty trend-spotting House Digest listed more than a dozen trophy homes that the couple have owned. The name of the new Malibu purchase? Rosebud.
---
Ken Paxton makes headlines outside Texas – again, and again, and again
Breathless reporting of political scandal in the U.S. is nothing new for global media, but rarely has it been Texas at the center of international coverage that can't get enough of federal impeachment action, FBI and DoJ action against a certain former U.S. President and U.S. Senate trials.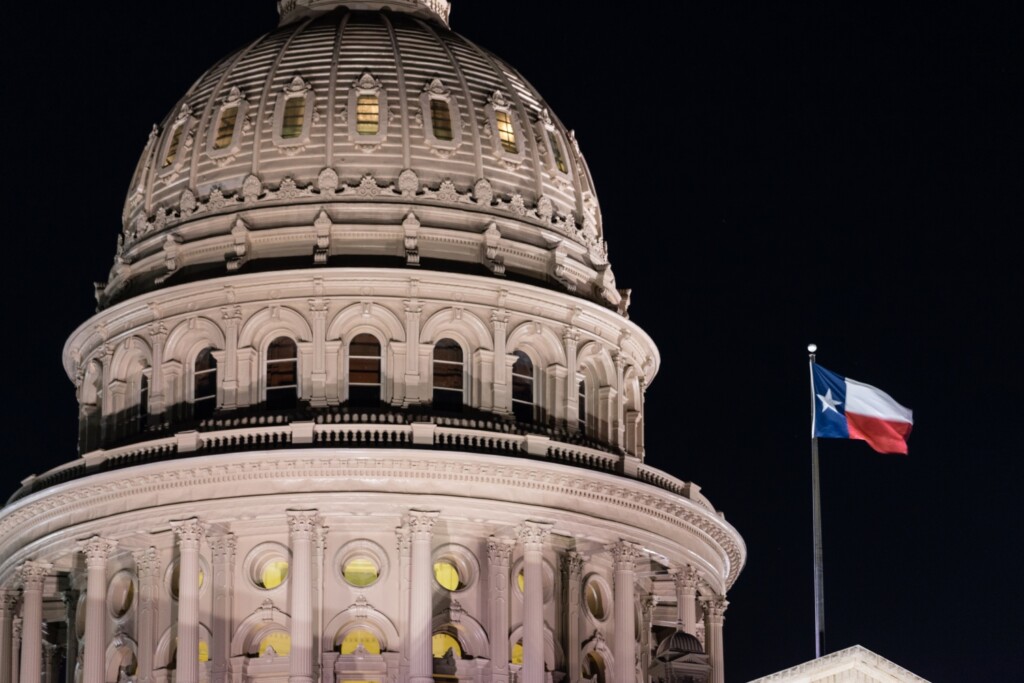 The focus began to change to Texas in late May, with amused coverage by the Washington Post's political-campaigns reporter Azi Paybarah of what seemed a minor kerfuffle among Republicans inside our state, highlighted by the loud demand made by Texas Attorney General Ken Paxton for the resignation of Republican House Speaker Dade Phelan. Paxton accused Phelan of being "in a state of apparent debilitating intoxication" while the Speaker was presiding over the Texas legislature.
Turns out Paxton himself had been the target of far more serious claims that generated national coverage when the Texas House of Representatives voted to impeach the controversial Texas AG. A legislative probe unraveled an alleged years-long pattern of corruption, including abusing his office's powers, retaliating against whistleblowers and obstructing justice.
The latest troubling twists came last week and involve Nate Paul, a close associate of Paxton.  Paul, already named in the state impeachment proceedings, now suddenly faces eight felony counts – and these coming now from the federal government. According to CNN reporters Ed Lavandera and Josh Campbell, the 23-page federal indictment accuses Paul of making false statements to mortgage lenders and credit unions to secure business loans.
The impeachment vote puts the AG temporarily out of office so he and his legal team will have lots of time to address the approaching storm. Paxton's hiring of Houston's Tony Buzbee for the defense made headlines in far away London where the Independent is doing lively coverage.
---
World is watching Uvalde still, a year after the slaughter of 18 children there at Robb Elementary School
The one-year anniversary of the grim Uvalde, Texas gun massacre of 18 children two at Robb Elementary received national and international headlines, as did the statement made on the anniversary by President Joe Biden.
A special feature on BBC included a heart wrenching interview with Jessica and Ryan Ramirez who moved away from Uvalde after their vivacious 10-year-old daughter Alithia was brutally murdered that dark and bloody day. Added BBC Reporter Will Grant: "Alithia had been in Room 112 of Robb Elementary School when the 18-year-old gunman entered and began extinguishing the children's lives with an automatic rifle he had legally purchased on his birthday."
India's Morning Express newswire was among many around the world that noted the anniversary and the Express added that several open investigations into what a Texas House of Representatives committee has already called "systemic failures" in the police response.
---
Who was it that said imitation is the sincerest form of flattery?
A headline in the Minneapolis Star-Tribune announces that, "Minnesota needs your help to redesign a dreadful state flag" detailing the desires of that state's legislature who, after years of debate, created a 13-member State Emblems Redesign Commission to review and make recommendations for a new flag for lawmakers to consider.
Minnesota's current flag is its state seal on a blue backdrop. Supporters of making a change say it doesn't abide by the tenets of "good flag" design and suggest the current symbolism has racist undertones, depicting a Native American on horseback riding as a farmer tills the land. The new flag should "accurately and respectfully reflect Minnesota's shared history, resources, and diverse cultural communities," according to lawmakers. It also requires the group to consult vexillologists, who study flag design.
In Lee Herold's flag shop in Rochester, an interview about the new state flag was interrupted by a customer eager to talk about the new state flag. Conversations about the old state flag tended to be a lot less enthusiastic.
"The comment often is, 'Oh, is that what it looks like?'" Herold said with a laugh. "I would suspect there are more people in Minnesota who recognize the Texas flag than their own flag."
Mr. Herold even suggested a new design, sort of a Texas-style star sitting atop the waves of Minnesota's many lakes.
---
We'd love to hear from you.
Please email [email protected]